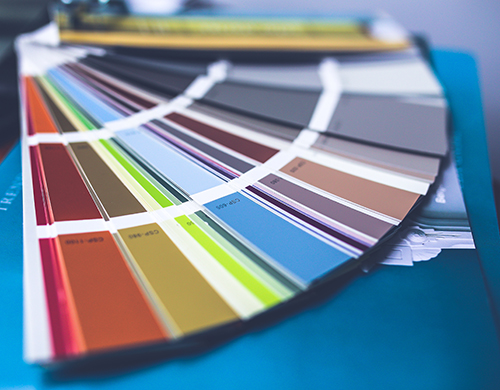 Professional Philadelphia Painters Explain Why a Careful Choice Matters
When you are considering a home interior makeover, there are several options to achieve a new, refreshed look. Whether you replace the furniture, change the drapes and rugs, redo the flooring, install new light fixtures, or paint the walls, every small change will liven up the spaces that you are redecorating. One of the most high-value, low-cost options among these is a painting project. With the right colors and textures, you can bring about a stunning transformation at a fraction of the cost compared to other options.
If you have ever been a part of a home painting project, you will know the amount of debate and discussion that goes into it. With the differing opinions and preferences of every family member, arriving at a consensus is no easy task! However, if you give proper thought to some of the practical aspects, it will not only help in narrowing down the choices, but also ensure an efficient, long lasting and beautiful makeover. The professional painters at Mastercraft Painting and Finishes throw light on why color selection is important and how you can make the most appropriate choices.
Choosing the Right Paint for Your Home
If you are painting a new, unfurnished home, you have the advantage of a blank canvas. The shade or hue you choose becomes the basis for the rest of your furniture, furnishing and décor theme. However, if you are undertaking a makeover project in your already furnished home, be mindful of these aspects when you choose your new shade of paint:
Layout: If you have a contemporary, open-concept layout, chances are that you will have to paint the entire space in the same color; using multiple shades can be aesthetically unappealing. To paint a large space, such as your main floor, estimate how much paint you need as that will directly impact the overall cost of your project. This will allow you to choose the brand, finish and shade that fits within your budget.
Existing Furniture and Furnishings: Your current furniture and décor theme are important factors while choosing the new paint color. Draw inspiration from the colors and finishes of your cabinets, furniture, fixtures, flooring, rugs, drapes, or even your wall art. Visualize the end result and select shades that will complement your interiors. You may also want to consider adding a splash of color to accentuate one of the walls if your layout and décor create a viable option.
Lighting: An often overlooked factor, the light in your home can make a huge difference to the end result of a painting project. Remember to factor in the natural light sources, as well as the other light fixtures in the space that you are renovating. Natural light will show your paint in a different hue as compared to artificial lighting, which means your room may look drastically different during the day time and post sun down.
Color Scheme and Finishes: After you have taken into account the layout, current décor and light sources, make a plan for the color scheme and finishes.

Select light and dark shades of the same color family for a monochromatic color scheme, or pick and choose bold, vibrant and energetic colors to create a complementary scheme.

To hide any imperfections in your walls, go for a flat or matte finish, while to enhance the durability of your high traffic zones such as bathrooms and kitchens, consider the satin or eggshell finish paints. Consider semi-gloss and glossy finishes to highlight any architectural details or to paint your doors, windows and trims.
No matter how small or large an area you paint, it will lend a clean and upbeat vibe to any chosen space. However, without the proper tools and techniques, a painting project could turn messy and expensive. For a hassle-free experience and on-time completion of your home interior painting, rely on the experienced team at Mastercraft Painting & Finishes. Our painters are not only licensed and insured, they have access to the latest products and practices and are trained to use specialized equipment safely. We promise smooth, professional finishes and thorough post job clean-up.
Call us at 267-496-5307 or contact us online. We are happy to offer you a free estimate for all your home painting requirements.