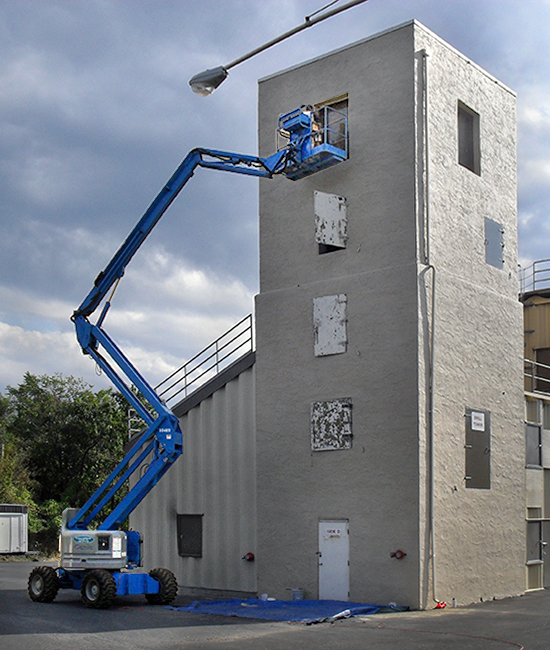 No Problem! Your Professional Painters in Philadelphia Have You Covered
Whether you have a factory, commercial building, storage facility or other business that needs an interior or exterior paint job, it is best to leave it in the hands of professional commercial painters. Dabbling in a DIY project for a commercial establishment may be tricky, especially if the structure is tall, large or old. You may need access to high reach equipment and specialized tools to paint hard-to-reach places, as well as large expanses. Besides, you will also want to ensure that there is minimum disruption or downtime in the work processes. Do the smart thing by engaging the services of Mastercraft Painting and Finishes for all your commercial painting and refinishing requirements in and around Philadelphia.
Why Hire Us for your Commercial Painting and Refinishing Projects
At Mastercraft, we have an extensive showcase of commercial painting projects that we have completed for several renowned institutions and establishments in Bucks County, Montgomery County and Philadelphia. Here are some of the reasons that set us apart from other providers:
Professional Finish, within Budget: We work closely with you to understand your requirements and expectations and deliver a quality finish within tight timelines. With accurate job estimates, we stay within your budget, so, there are no surprises.
Seamless Renovations: You can enjoy a smooth, unified renovation experience as our teams work with your contractors for masonry, plumbing, heating, air conditioning, and more. We also offer a host of refinishing services including power washing, aluminum siding refinishing and insulating paints and additives.
Access to Technology and Equipment: We have access to the latest products and technology, including high reach equipment that eliminates time consuming, labor intensive jobs and the need for scaffolding. With aerial lifts, our crew can address hard-to-reach places easily, which means there will be no damage to the surrounding areas, and the people on your site will not face any inconvenience while we do our job.
Safety and Insurance: Our crew is trained, licensed and insured. While we follow the highest safety standards, any untoward incident or damage to your property is covered.
Referral Rating: With years of experience under our belt, we are confident about offering a complete makeover to your commercial property's interior as well as exterior appearance. Our past customers have given us glowing recommendations and we have an outstanding customer satisfaction and referral rating for all the services we offer.
Save time and money by relying on professional painters to give your commercial property a makeover. Call Mastercraft Painting and Finishes at 267-496-5307 or contact us online and get a free estimate for your commercial painting and refinishing requirements.