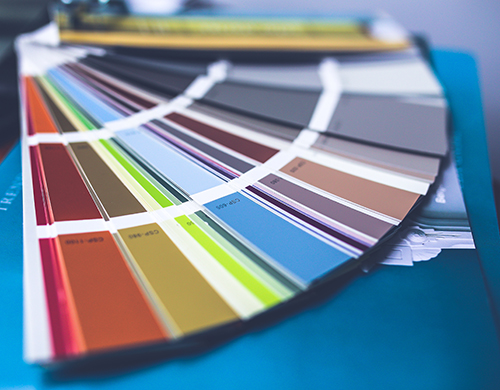 Know the Shades that Should Be on Your Radar
A new year is just around the corner. Soon you may start taking stock of the months gone by, and gear up to welcome new dreams, hopes and goals. Is a home or office renovation one of your goals in the New Year? With paint companies and renowned interior designers lining up their favorite shades for 2020, you have much to celebrate. Not only do you get a wide range of paints to choose from, but you also have the advantage of picking shades and hues that could set new trends in interior paint colors in the upcoming year. Read on to know more about the trend-setting colors of 2020.
Potentially Hottest Paint Shades in the New Year
Many of your favorite interior décor magazines, home renovation blogs, or Pinterest boards may already be featuring different lists for the most fashionable paint colors for 2020. However, while selecting your colors, think about what works best with your taste and lifestyle. No paint color is worth sacrificing your own design aesthetic.
Here's our compilation of top colors for 2020. We have based our list on new additions to paint catalogues, as well as the views of various interior décor experts.
Moody Greens: Recreate a lush botanical ambience, or add the healing power of nature to your walls with one of the deeper shades of green. Ranging from muted to moody, they work well with large, well-lit rooms.
Rich Maroons: Certain shades of red may potentially emerge as the strongest colors of 2020. The dark, rich undertones will add a warm touch to an accent wall, a fireplace, or other home décor accessories.
Lilac Grays: With the addition of a lilac tinge, the otherwise plain grays will look far more inviting and cheery than you may have ever imagined.
Soft Clays: If earthy shades are your favorite, you are in for a treat. Soft clay-toned hues are going to be in. Think burnt orange, clove, cinnamon, terracotta, or caramel. These shades can easily replace the usual beiges and browns, and will lend any room a zesty, yet elegant look.
New Blues: A color that presents endless alternatives in interior paints, pick blue for energy, style and sophistication. Darker shades of blue can punctuate your home with an unexpected splash of color, whereas, muted ones, such as ice-blue, gray-blue and pale, powdery blue work great for a casual design approach.
Honey and Mustard: Listed as one of the strongest trends for 2020 interior décor, hues of gold and yellow make for highly promising focal accents, and embody joy and vitality. A deep mustard or honey shade will add a provocative depth, highlighting your décor or wall art brilliantly.
Muted Pastels: For a calm, soothing appearance, rely on the ever-fashionable muted pastels that also double up to hide chips, stains and everyday scuff marks. Dusty pinks, pale yellows, glassy blues and foamy greens are all excellent options for those who are shy of committing to a bold color trend that could be out of fashion in a few years.
Mushroom: One of the newfound obsession of designers and decorators in recent times is painting the interiors in natural, yet moody shades. Looking for something that fits this criteria and offers both, exclusivity and timeless appeal? Choose from a range of mushroom paint shades.
Whether you plan to repaint a single room or the entire home, selecting your favorite, on-trend, interior paint color is only the first step in your project. Additionally, you will need to choose the right paint finishes, invest in painting tools and equipment, and be knowledgeable about painting techniques to achieve smooth, high quality finishes.
Worried that your DIY painting project could become messy, tedious and expensive? Count on the experienced home interior painting team at Mastercraft Painting & Finishes. Our licensed and insured painters promise affordable and friendly services, professional finishes, and safe and timely completion of jobs. We also offer a through post-job cleanup and ensure minimum disruption to your routine.
Call Mastercraft Painting and Finishes at 267-496-5307 or contact us online. We are happy to work out a free estimate for all your interior painting requirements.