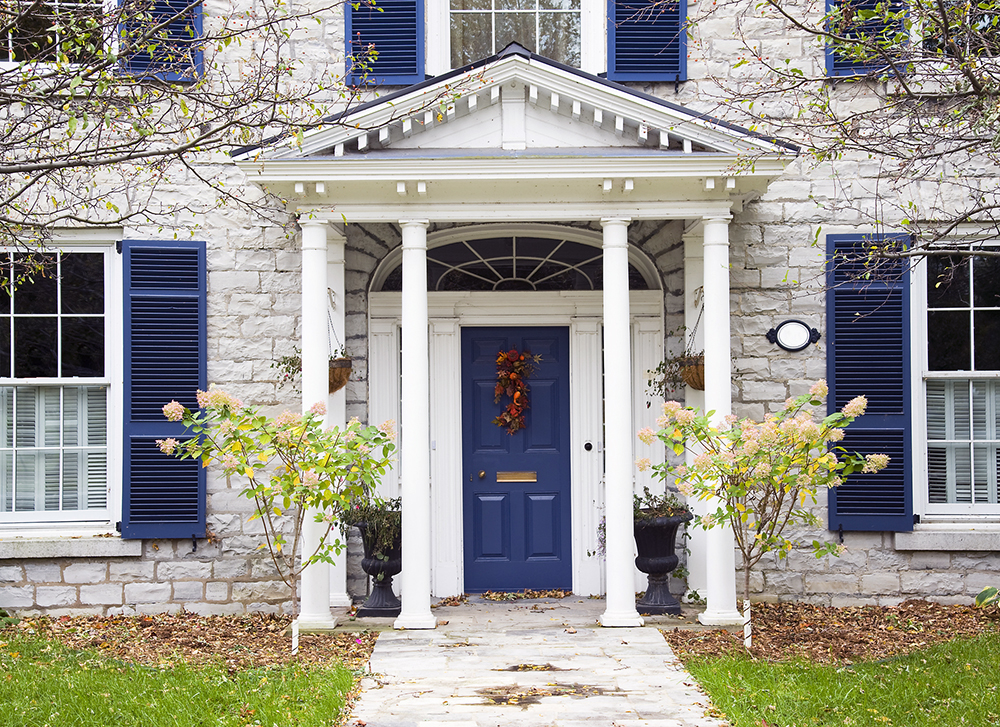 Boost Your Home's Curb Appeal with Affordable Painting Upgrades
Buying a new front door and shutters might improve your exterior look, but a fresh coat of paint can accomplish the same goal for less money. Unless you really dislike the overall style of your door and shutters, you can give them a minor facelift on a much smaller budget. It's also the easiest way to update the color if you want a new look. The experienced exterior painting team at Mastercraft Painting & Finishes can help you determine whether your home is a good candidate for these projects. We'll also let you know if you should go ahead and replace damaged, outdated doors and shutters.
Advantages of Repainting for an Exterior Wow Factor
Repainting exterior features such as your door and shutters can actually help them last longer and look great. Overall, refinishing is a simple, cost-effective home upgrade that our experienced pros will finish in time for your open house, big party, or other important event.
Here are some of the reasons we recommend repainting versus replacing doors and shutters:
Long-lasting: Once we prime and paint your doors and shutters, they become weather-resistant and beautiful. With a fresh coat of paint, you will spend less time scraping and touching up these important exterior features. We recommend a satin or semi-gloss paint rather than one with high sheen. This will make the door or shutters easier to clean and doesn't require frequent sanding and varnishing.
Simple: Although this is a simple change, we still recommend that you leave it to the pros for best results. After all, you won't save much money if you end up having to scrape the door and repaint it or replace it because your DIY painting didn't turn out well. When we come to repaint the shutters and front door, we tape off or remove the hardware and clean and sand the surfaces prior to priming and painting. Within a few hours, you can enjoy your mini home makeover.
Cost-effective: To save even more money, we recommend doing these projects together. This saves time on setup and labor, and less waste means savings on paint and other supplies too. Plus, you can prolong the useful life of your shutters and doors, saving money in the long term.
Hear what our happy customers have to say.
When Should You Replace Doors and Shutters?
Replace your doors rather than repainting them if:
The style is outdated or doesn't match your home exterior.
Major damage makes keeping your old door a security risk.
You want to replace your wooden door with one made of fire-resistant metal or other material.
In general, it's a good idea to replace your shutters if:
You're missing one or more shutters and cannot find replacements.
The shutters have missing slats or major structural damage.
You don't like the style.
Much of the hardware is missing or damaged.
Visit our project gallery to see what a difference minor facelifts can make to your home's appeal.
Are you still wondering whether painting or replacing your doors or shutters is the best option for you? Mastercraft Painting & Finishes can handle your exterior painting and replacement projects with confidence and ease. Contact us today to schedule a free consultation.