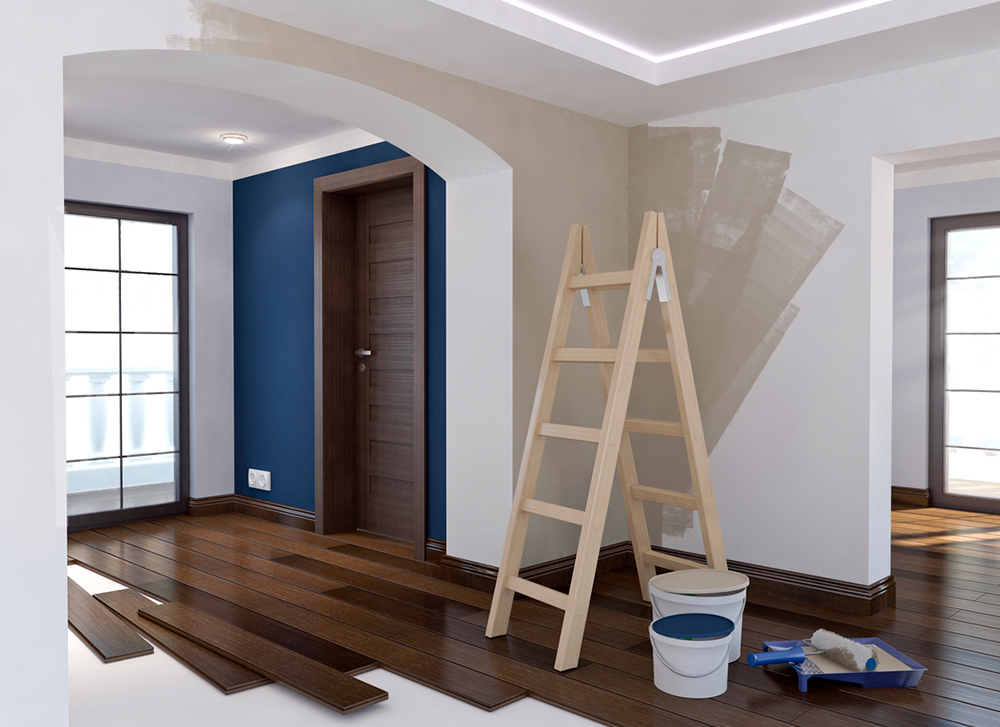 Taking Advantage of Winter to Get Painting Projects Done
Painting the outside of your home and perfecting your curb appeal all summer long is great, but you can save some indoor projects for winter. Winter is usually paired with your favorite hot beverage, a blanket, a good book, and getting cozy by the fire. Staying active is important too, and you can tackle some home repairs even in the colder months of the year. Taking advantage of this time can really help complete the home you envision.
Here are a few reasons to paint the interior of your home in the winter.
The paint tends to dry faster. There is a common myth that paint will dry quickly in warmer temperatures, but that does not happen if humidity is high. Humidity brings in moisture that will cause the paint to stay wet for longer. Winter air is generally dry, even though the temperature is cooler.
Cost of materials and labor may be lower. During the summer, when demand is high, prices typically increase. Not as many homeowners are working on home repairs, or similar, projects in the winter. Therefore, your costs may be slightly less if you decide to paint the interior of your house when the mercury drops.
Planning to Paint the Interior of Your Home?
Follow these Steps
Like most projects in and around your home, planning should be top priority to get the job done. Here's a checklist of some things you may need for painting the interior of your home.
Drop cloths or other protective materials for your carpet and furniture.
Painter's tape is a must! This works best for the smaller areas that need a little extra attention to detail.

Duster and surface cleaner is necessary because you will want to work with and paint a clear surface. Removing dirt, and dust prior to painting will make for a neat and tidy paint job.

You may also want to have a few extra brushes and rollers on hand so you don't have to run to the store in the midst of painting.
Are You Ready to Start Painting Your Home's Interior this Winter?
You can get a head start by contacting our team of professionals. Whether you're looking for assistance with choosing colors or purchasing the right amount and type of paint, we're here! You can find relief in knowing you don't have to wait until next summer to get some projects checked off. Save summer for the exterior jobs and sitting poolside.
For interior home painting services, including choosing, purchasing, and painting, reach out to your professional painting and finishes company. Call MasterCraft at (267) 496-5307 or contact us online to discuss your requirements.