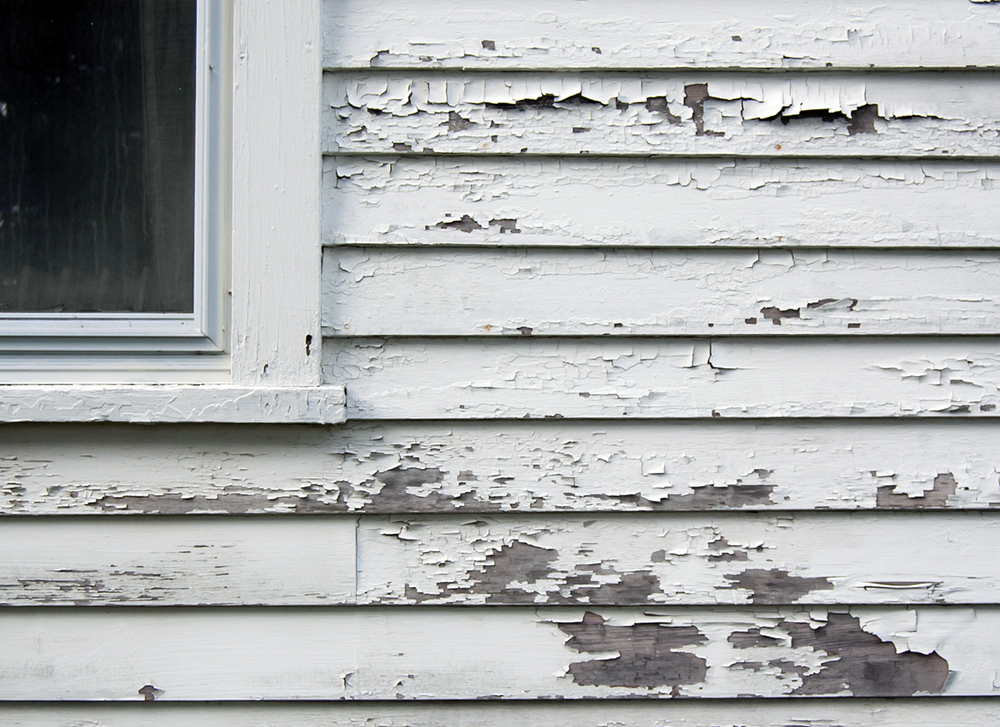 The Main Causes of Exterior Paint Peeling
Whether it is a residential home or a commercial building, it's important for homeowners and business owners to understand the maintenance, possible repairs, and wear and tear that come with the responsibility – taking care of exterior paint peeling being one of them! That's why the pros are here to assist.
Knowing the main causes of exterior paint peeling over time is the first step. Here are a few to take note of:
Moisture: Water is recognized as one of the primary causes of paint flaking, peeling, and chipping. The paint on the exterior of your structure may be affected by water damage that exists prior to painting, excess humidity, and condensation.

Dryness: High temperatures and hot environments causing dry conditions is not good either. When it is too dry, paint can start to crack and peel off the surface of a building structure.

Poor surface or base: Cleaning the surface is important even on the outside! When paint is exposed to a buildup of dust, debris and an unclean, uneven surface, it will not last long without needing a fresh coat. It's also important to apply additional coats of paint only after enough drying time has passed between each coat. Painting over the first coat too soon may cause future issues.
Tips on Avoiding these Main Causes of Peeling Exterior Paint
Luckily, once the probable causes are noticed, they can be addressed before the project to refresh your exterior paint starts.
Avoiding Moisture: Whether it is the siding on your home or a lower level in your business building, it's critical to test the humidity first. If the levels are too high, you will want to dehumidify the area making sure it is ideal for a quality painting project.
Avoiding Dryness: A similar test can be done for dryness. You may want to check the humidity level. If the result is too low, you may want to add some moisture to ensure the fresh paint does not crack too soon.
Avoiding Unclean Surfaces: Power washing exteriors to clean the surface will help the paint adhere properly.
Minor Peels and Cracks May Call for a "Quick Fix" Repair
Some cracks and peels on the outside of building structure don't necessarily need a full paint job. If the problem is small enough, there are a few things you can do.
Sanding: To prevent fast spreading, sandpaper is a great tool to smooth the surface where the crack appears. It may appear frayed prior to sanding. Once smooth, you can apply a fresh coat of paint over the area.

Patching with Putty: You can find putty at any home improvement store. It's great for filling in damaged areas. Once smooth, you can paint over it.
Knowing When It's Time for a Full Paint Job
Like a used car, is it worth putting more money into or simply trading it in and getting a newer car with less problems and less maintenance? It may be time for that new car just like it may be time for a complete paint job! It can be risky to neglect peeling paint in any building.
Reach out to the skilled painters at MasterCraft Painting & Finishes if the job is too large to complete yourself using the above methods. Is the crack affecting other parts of the siding or building? Has the peeling paint become an eye sore to visitors and occupants? The longer you wait, the more detrimental the effects can be. The value of your property also decreases with diminished curb appeal.
Here is what to look for and consider before you decide to paint the exterior of your building.
Grime Build Up: For some exteriors, this may be caused by a condensation issue. You will need to correct or remediate the problem before a paint makeover.

Fading Paint: If the color is fading and impacting the overall aesthetic appeal and value, it is certainly time to spruce it up!
Location: Depending on where the home or commercial building is located will sway your color choices. A building that is exposed to long hours of direct sunlight may be more prone to fading and peeling paint. Proximity to a lake, river, or the sea can similarly cause issues with damage to exterior paint.
At Mastercraft Painting & Finishes, we provide homeowners in PA with custom exterior painting services. Whether you are looking to get your property ready for sale or simply want to make it a more livable place for you and your family, we have the perfect solution for you. We are passionate about providing you with the essential benefits that a new coat of paint can provide and guarantee personalized attention and supervision by our licensed staff. No job is too big or too small for us and our home improvement specialists are ready to help you with all your painting and refinishing projects.
Save time and money by hiring our professional painters to give your Philadelphia home or business a fresher, more modern look. Contact Mastercraft Painting and Finishes for custom exterior painting and refinishing in addition to our other services. Call us at 267-496-5307 or contact us online to book an assessment and get a FREE estimate for painting your home.