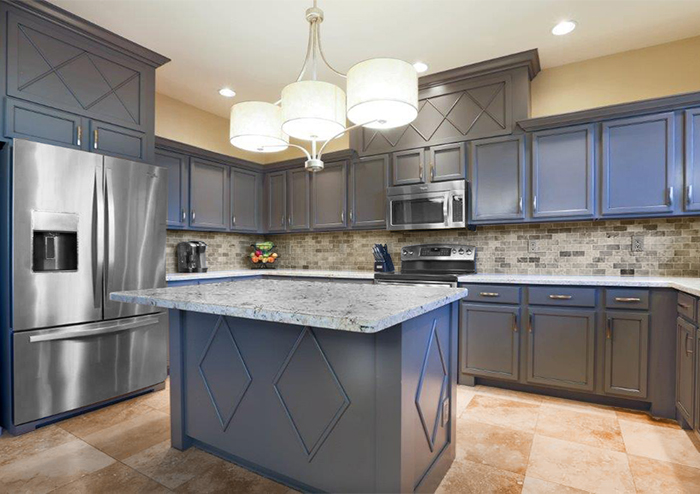 Advice from Your Professional Painters in Philadelphia
While tiles are among the most durable and sturdy options for bathroom walls, shower stalls and flooring, over a period of time, you will find wear and tear and deterioration on both the tiles as well as the grout. If the tiles have lost their original sheen and pattern and all your home cleaning solutions have failed, you may have considered complete tile replacement. However, you may be surprised by the drastic transformation that is possible through professional tile refinishing services. Not only will you get thoroughly cleaned grout lines and beautiful, shiny tiles, even your cracked tiles will be repaired and refinished to look as good as new.
A tile replacement job could be expensive, messy and time consuming, as compared to a quick, easy and cost efficient restoration project. Check out our useful guide to decide whether you need to fit completely new tiles, or a refinishing service can restore your tiles to their original shine and beauty.
Time to Restore v/s Time to Replace
Skilled and professional technicians with access to the latest technology and equipment will be able to refinish and restore your tiles if:
There are small holes or chips in the tiles

The grout is cracked or crumbling

The grout is stained or dingy or showing signs of fungal growth or mold

The tiles have stains and lacking shine
When you see some of these signs, the tiles may be beyond repair and you may have to replace them:
Tiles are loose, broken or have big or deep cracks

Some of the tiles are missing, or are on the verge of coming loose

The original tiles were mismatched or not properly installed

The tiles are not in line with current trends, or you need new styles, designs or colors to match the rest of your renovated space.
Whether you choose to restore or replace your tiles, it is best to rely on experienced professionals such as Mastercraft Painting and Finishes. Our trained technicians can offer the following services:
Regrouting: Removal of old grout and regrouting to address deterioration and discoloration.
Cleaning and Resealing: Thorough tile cleaning to pull out the dirt and grime from the tile pores and grout joints, followed by rinsing and resealing for maintaining the shine.
Staining: An attractive option to brighten or marginally change the tint or shade of the existing tiles, without actually replacing them.
Partial Tile Rescue: Use of advanced techniques to rescue loose tiles without removing them from the surface.
Tile Replacement: Complete removal of old tiles and installation of new ones.
We also offer refinishing services such as staining, cleaning and caulking for your bathtubs and shower stalls.
For reliable and professional tub and tile refinishing in Philadelphia, reach out to Mastercraft Painting and Finishes. Call us at 267-496-5307 or contact us online