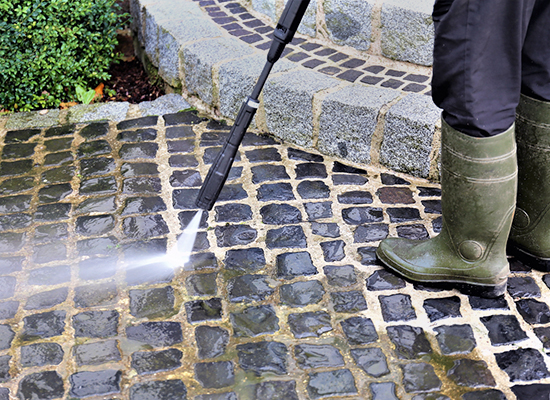 Trusted Advice from Your Exterior Painting and Refinishing Professionals
Do you think your home's curb appeal could benefit from an extra boost? Even if you're not planning on selling, curb appeal is the first thing people notice. It could either reflect positively or negatively on your home and even the neighborhood you live in. However, that doesn't mean it's time to invest in major, and often costly, exterior home renovation projects. There are several simple and affordable exterior tasks you can perform that can also result in a noticeable difference. Read on to learn more about our list of basic maintenance tasks you can do on your own or with the help of a professional, to improve the appearance of your home.
Simple Home Exterior Tasks to Boost Your Curb Appeal
A well-maintained exterior with an attractive landscape can do a lot for your home. As the weather gets warmer, now is the perfect time to spend a free weekend tackling some of those small exterior home projects on your list. Here are a few simple exterior tasks to consider that can ultimately make a big impact:
Power Washing: If it's been a while since you've taken a power washer to your house exteriors, it's likely that dirt and grime has accumulated over time. If you want to restore the shine of your siding and windows, use a power washer adjusted to a light setting to safely and gently wash most exterior surfaces. Make sure to clean the inside of your window as well, in order to maximize the sparkle.

Painting: Following a thorough cleaning, nothing wakes up a home quite like applying a fresh coat of paint. While this may be on the more costly and time-consuming side of exterior tasks, it is certainly worth the effort. We suggest choosing a warm and inviting color, rather than something over-the-top. If you're having trouble deciding on a paint color or don't have the required tools to get the job done, we have the knowledge and experience to assist you with this process.

Deck Restoration and Refinishing: Your deck provides you and your family with a space to enjoy countless hours of entertainment and relaxation. Make sure to take good care of it by regularly sealing or staining it and performing regular maintenance to protect it from foot traffic and the outdoor elements. If you notice any damage or structural issues, it's best to call in a professional to take a look at and repair your deck right away.

Improve Your Landscaping: Tend to your lawn and garden for an easy way to add instant curb appeal. Pull any weeds and remove any other debris from your yard. Groomed flower beds can also instantly revive a tired old exterior. Add mulch and choose flowers that will provide pops of color throughout your garden to give your exterior a fresh feel.

Re-Seal Your Driveway: Your driveway endures a lot over the long, winter months, so now it's time to give it some extra TLC. If you want to avoid having a driveway that reflects poorly on your home's exterior, consider re-sealing it which will make it look polished and brand-new again.
Nothing beats a good first impression. Adding curb appeal to your home with a few simple and inexpensive improvements, not only leaves you with a home you can take pride in, but it can also make it easier to sell if or when you choose to do so. At Mastercraft Painting & Finishes, we understand that not every homeowner has the right tools or resources to tackle even the most basic exterior home improvements. That's why we offer a variety of custom exterior painting and refinishing services to give your home a quick refresh with results that last. If you want to save time and money, our professional painters and refinishing experts can help you bring your home back to life so you can enjoy it for many more years to come.
Contact Mastercraft Painting and Finishes for custom exterior painting and refinishing in addition to our other services. Call us at 267-496-5307 or contact us online to book an assessment and get a FREE estimate for your home's exterior painting and refinishing.