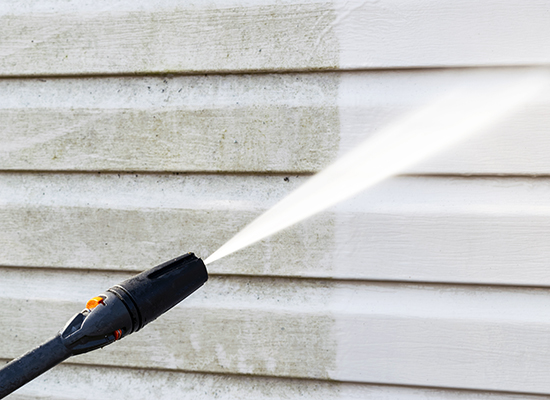 Preserve and Increase the Value of Your Home
It is that time of the year when you give your home the annual once over—the inescapable ritual of spring cleaning. Whether it is decluttering your wardrobe or garage, deep cleaning every nook and cranny of the home, washing or repainting the walls, or scheduling equipment maintenance appointments, you may have lined up several important tasks in the coming weeks. While you take care of your home interiors, don't miss out on certain important aspects of maintaining the exteriors of your home.
Must-Do Tasks for Your Home Exteriors
Besides cleaning the yard, bringing out the patio furniture, and starting your vegetable garden, here are a few aspects that will preserve and increase the value of your home.
Exterior Inspection and Repairs: Conduct a thorough inspection of your home exteriors to identify and assess any damage caused by the harsh winter months. Check for cracks, leaks, gaps, or decays in the roof, siding, masonry, foundation, doors and window trims. Addressing such issues in a timely manner will save you precious dollars in damage repairs. Replacing the caulking or repairing the cracks will also prevent critters or rainwater from entering your home, and lower your energy bills by keeping drafts out.
Gutter Cleaning: Whether it is twigs, leaves or other seasonal debris clogging the gutters, clearing them is critical in preventing overflowing rain gutters and nasty puddles around your home. In fact, clogged gutters could also cause issues, such as leaky ceilings, water leaking through the walls or foundation, and damage to the exterior paint. Consider

installing gutter guards

to reduce your cleaning efforts and enhance the functionality of the gutters.
Deck and Fence Refinishing: Check the entire deck and fence structure for water or termite damage, or loose slats and boards.

Restore and reinforce your deck

with power washing, sanding, staining and resealing. A small investment every year will go a long way in making this space look good and remain strong and functional.
Painting: If the cold, damp weather, and constant onslaught of rain and snow have made your home exteriors tired and worn, consider a fresh coat of paint to enhance your home's lifespan, value and curb appeal. Experts suggest that you repaint every three to four years in case of wood siding, and every five to six years for aluminum siding or stucco. Painted brick exteriors or other newer materials, such as cement fiberboard siding do not need touchups for ten to fifteen years.
While interior home improvement projects may be relatively easy for a Do-It-Yourself (D-I-Y) enthusiast, it's best to leave the maintenance of your home exteriors in the hands of the experts. The licensed, qualified and experienced crew at Mastercraft Painting and Finishes can help you with a number of exterior improvement services. This includes power washing, deck refinishing, gutter guard installation, stucco and masonry restoration, and custom exterior house painting. We use eco-friendly products, advanced techniques, and modern safety equipment to complete the job quickly, efficiently, and with minimal disturbance to your routine.
Save time and money on home exterior projects by hiring the professionals at Mastercraft Painting and Finishes. Give us a call at 267-496-5307 to discuss your projects or write to us online to get a free estimate.