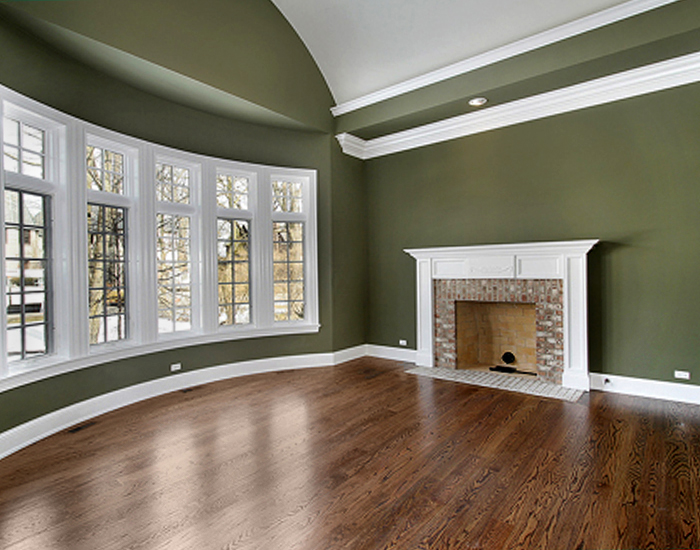 Replacing the flooring in your home is neither easy nor cheap. When you decide to redo the flooring in a fully-furnished and well decorated home, you will have to invest the necessary time and effort in emptying out the space to get the work done. Moreover, redoing floors is among the more expensive investments that people make in their home's interiors. It's important to make the right choices in materials and fabrication. After all, this is a once-in-several-years type of project, and you want to select the most suitable and durable floor type for each room.
Flooring Ideas for Every Room in Your Home
Whether it is foot traffic, pets, direct sunlight, water, or steam, the floors in your home have to fight several battles to maintain their color, texture, quality and overall look. Depending on the size and purpose of the space, the ideal flooring material for each room may vary. However, that does not mean that your home has to look like a patchwork of different types of floors.
In order to create a cohesive appearance despite selecting different flooring materials for each room, you should try to:
Maintain a color palette that is in line with the theme of your interiors.

Follow the 'rule of three' – only three different types of flooring visible at any point in your home.
Here are some fabrication ideas for different rooms.
Foyer and Entryways: Create a lasting first impression by selecting a flooring material that aligns with the theme and colors of your welcoming entryway. Wood, stone, mosaic, or tiles with decorative artwork are excellent options for this high-traffic area. The floor type you choose here will set the tone for the flooring in the rest of your home.
Living Areas: Hardwood or laminate are good options for busy living rooms and come in an endless variety of colors, grains and textures. However, since your living areas are typically off the foyer or entryways, try to match the color of the floor in both spaces. While an exact match is not necessary, maintain similar hues that blend into each other. For larger spaces, break the monotony of the color and amp up your décor by adding colorful area rugs. Invest in authentic hardwood for the main living areas to increase the resale value of your home.
Dining/ Eat in/ Kitchen: Whether it is the repeat movement of chairs, or spillage of food or water, the flooring in your dining areas and kitchen is subject to various elements that test their strength and character. For these spaces, go for tile, slate or stone floors as they are scratch-proof, stain-proof and easy-to-maintain. While a carpeted dining area may look plush and gorgeous, its practical elements will take a beating, especially in homes with young children. Continuing the wood or laminate flooring from the living room to the kitchen can create an expansive, cohesive look. However, any water overflows will warp or stain the wood and laminate, leading to costly repairs and replacements.
Bathrooms and Laundry Rooms: For water and moisture-resistance, glazed ceramic tiles are the best flooring materials for bathrooms. You can select from various sizes and materials of tiles, including marble, granite, porcelain, slate or travertine. For laundry rooms, you may want to consider vinyl as it is not only inexpensive, but it can also shield the sound from your washer and dryer machines.
Bedrooms: For cozy, warm floors, choose carpet. Alternatively, go for hardwood in rich shades or tones that match the furniture and décor in your rooms.
Basements: Select materials that are rated for installation on below-grade concrete. Given the higher chances of water or moisture damage in basements, go for vinyl, laminate or tile floors.
At Mastercraft Painting and Finishes, we go well beyond the traditional paint jobs and offer several interior and exterior refinishing services. No matter what type of home improvement projects you have in mind, save your time, effort and money by relying on our skilled and experienced professionals.
Explore our wide range of interior and exterior services for your home renovation requirements in and around Philadelphia. Call Mastercraft Painting and Finishes at 267-496-5307 or get in touch with us online to request a free estimate for your project.