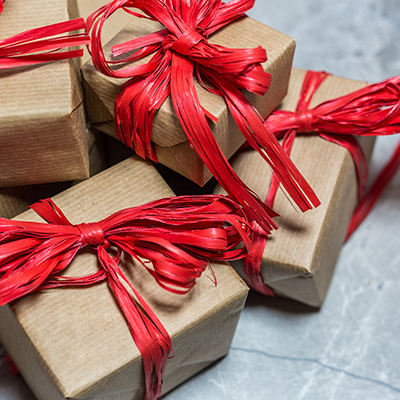 A Fresh Paint Job Can Do the Trick
All set for the upcoming holiday season? Planned your festive meals? Blocked your calendar and sent out invites for the various parties and festivities ahead? While you gear up for the season, why not look at beautifying your home with a quick paint refresh? The squeaky, clean look and 'new' smell will impress your guests and elevate the holiday spirit for your entire family.
At Mastercraft Painting and Finishes, we specialize in interior and exterior painting for residential and commercial properties, in and around Philadelphia. Our professional painters recommend that the most important step while painting your home is deciding the type of paint that will work best for each room. Know more about this critical step and get other handy tips for brightening up your home.
Top Tips for Brightening up Your Home before the Holidays
1. Selecting the right finishes is the most critical step for ensuring a lasting paint job that enhances the beauty of each room. For example:
Flat Finishes: Excellent for concealing uneven surfaces, cracks or imperfections in your wall. These finishes are also good for covering large areas, such as the ceilings. Moreover, if you purchase the 'washable flat' variety of paint, it will resist staining, stand up to washing off stains or blemishes, and is easy to touch up in the future.
Satin Finishes: A low luster or eggshell finish is great for resisting accumulation of dirt and hiding a few surface imperfections. This paint type is ideal for high traffic areas, such as foyers, hallways and living rooms.
Semi-gloss and High-gloss Enamel Finishes: Highlight your doors, windows frames or trims with this type of paint. In addition to being dirt resistant and easy to clean, these finishes reflect the most light, making them ideal for kitchens or bathrooms.
2. Based on your budget and availability of time, decide whether you want to repaint the entire home or a few key areas. Consider touching up the spaces where you spend the most time with your family and entertain guests.
3. Look at additional ways to spruce up your home. A number of small changes in the soft furnishings and décor can do the trick. For example:
Switch up the art or throw pillows, or add a new piece of accent furniture, if possible.

Find a few stylish accessories, such as a new lamp shade, or a new mantel piece.

Place scented candles around the home to add warmth and holiday cheer.

Set up your dinner table with decorative place mats and runners, color coordinated dinnerware, and fresh, seasonal blooms.

Clean the area rugs and carpets, and you may also want to polish your floors.

Decorate the outdoors and deck up your doors, windows and entryways for a festive look.
Ready to give your home a splendid holiday makeover? Set up the tarp, tape up the trims and door frames, and paint your home in your favorite shades. If you prefer to leave the job to the professionals, count on the expert painters at Mastercraft Painting and Finishes. Our crew is not only licensed and experienced, but also safety trained and fully insured. We work to your complete satisfaction, ensuring high quality results, with minimal disruption to your routine.
Gift your home a fresh paint job before the holidays. Explore the wide range of reliable and affordable interior painting and refinishing services by Mastercraft Painting and Finishes. Call us at 267-496-5307 or contact us online for a free estimate.