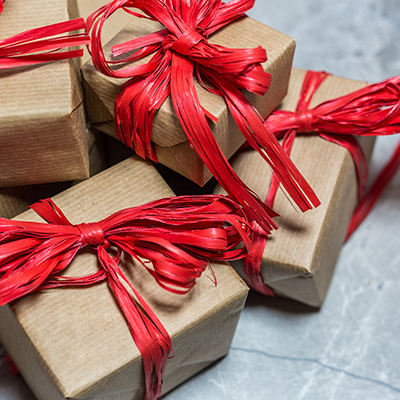 Welcome Festive Cheer and New Updates to Your Home
The holidays are always filled with happiness and joy, so why not include your next home makeover in the mix? Use the time to collaborate with family members and take on some interior projects like painting the bedrooms.
Holiday Home Makeover Projects that Spark Inspiration
Decorations, Colors, and More
The holiday season tends to bring warmth. You could consider using warmer tones for color inspiration. Maybe you don't want to paint an entire room, but you could paint an accent wall or a cozy corner. To get your inspiration started, here are some décor tips.
Beyond a Christmas tree and a wreath, there are many other options to add warmth and joy to a space. How about some throw pillows? These are great because you can switch them out easily for every season in order to match your new interior makeover projects.
Add pops of color or tone it down with neutrals. If you decide to paint a bolder accent wall, you could add more browns and creams for decoration. It'll be a good balance.

Baskets and reading nooks. If you have the space, adding baskets to hold different items is a cozy touch. Think ornaments, pinecones, magazines and books, etc. They could be great conversation pieces too if you plan on having guests. A reading nook is useful for the whole family. Open a book, grab a hot beverage, and cozy up while taking in all the hard work you've done with your new home makeover projects.
Cost Effective Ways for a Home Makeover During the Holidays
Online Options or Used Items Could Be a Treasure
Nowadays, many people are looking to get rid of items because they are relocating, downsizing, or simply just looking to change it up. Apps and other platforms like Facebook Marketplace are available for filtered searches, meaning you could find lightly used furniture or other home décor for half the price in your area! This could leave you with more funds towards the big stuff like paint, tools, and other renovation needs.
The holidays are a time for connection with family, friends, and neighbors. Let it be time to create a warm and cozy space for all to enjoy!
Ready to start your next home makeover project? For professional painting services and other home improvement assistance, reach out to MasterCraft at (267) 496-5307 or contact us online to discuss your requirements. We are always here to help!