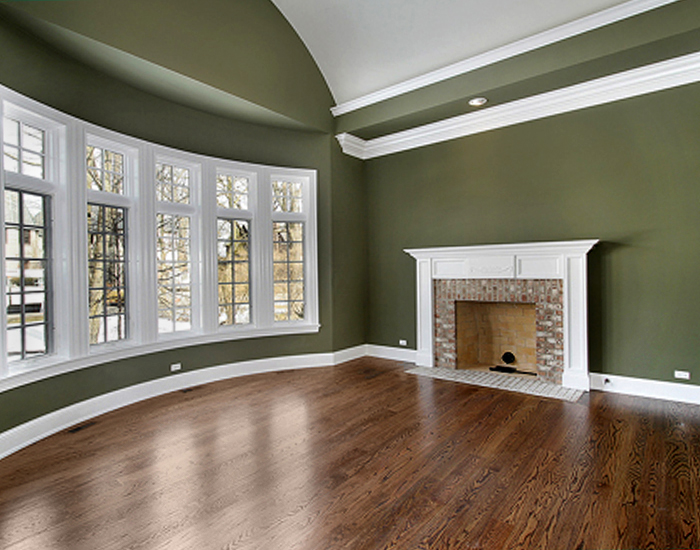 Leave it to the Pros for Elegant Trim That Elevates Your Interior
Perhaps you're looking for ways to save money in your home renovation. What could be easier than installing baseboards and ceiling moldings? Time for a reality check! No matter whether you have a new or older home, there are often small discrepancies that make it difficult to install and align trim in your home's interior. It takes precision, patience, and time, to get the job done right. If you want straight lines and impressive trim work, leave the molding installation and painting to the professionals at MasterCraft Painting & Finishes.
Hire Experienced Painters for Gorgeous Trim Work
Skip the Backache and Enjoy Professionally Painted Molding and Baseboards
Many homeowners in Glenside, PA, hire professionals to perform labor intensive, precise work such as painting interior trim. If you have just installed baseboards and crown molding or want to touch up the paint on your existing trim, we can help.
Whether you want to add fresh, bright colors or refinish your wood trim, partner with experienced painters with a track record of excellence. Updating your trim work can enhance your entire home, giving it a more modern, finished feel.
Our Process Protects Your Home and Belongings
Before we paint or refinish your trim, we lay down drop cloths and wear protective clothing to prevent tracking paint throughout your home. Once we're done, we clean up the worksite leaving your home in pristine condition. All you have to do is enjoy the beautifully refreshed wainscoting, ceiling molding, and baseboards.
Here's how it works!
Your painter tapes off all areas requiring painting or refinishing. The tape won't damage your walls!
If necessary, we'll replace the caulking between the trim and wall.
It's essential to prime the trim before applying the first coat of paint. This helps prevent peeling and flaking.
We apply a minimum of two coats of paints, and we'll follow your preferences, including staining the wood if you want to showcase the grain.
What Type of Wood Trim Should You Choose?
Add New Baseboards and Molding to Accent Your Interior
Whether you want to install new trim work or replace outdated or rotting trim, our pros can help you select and install the right styles, starting with the type of materials and styles available, as follows:
Crown Molding: If you want to adopt a fancy trend that can also hide obvious flaws in the drywall near the ceiling, consider crown molding.
Baseboard: Baseboard trim along the floor helps define a room and make your entire interior look bigger.

Casing: Professionally painted doorways and windows can help your home stand out on the inside as well as the outside.
Picture Rail: Picture rails add a decorative touch to dining and living areas and conceal the hooks and fasteners used to hang pictures and artwork.
Chair Rail: A chair rail lies close to the floor and runs horizontally along the wall. It protects your walls from damage and, when properly installed, becomes a charming architectural detail in rustic or traditional interiors.
Wall Frame Molding: We use four pieces of molding to create a frame for your favorite artwork or family photos.
Whether you decide to paint your existing trim or install new molding, our technicians get the job done on time and in budget.
Are you ready to brighten your home with repainted trim work or new molding installation? Pick up your phone instead of a paintbrush and give the pros at MasterCraft an opportunity to show you what we can do. Call us at (267) 496-5307 or contact us online to get started!