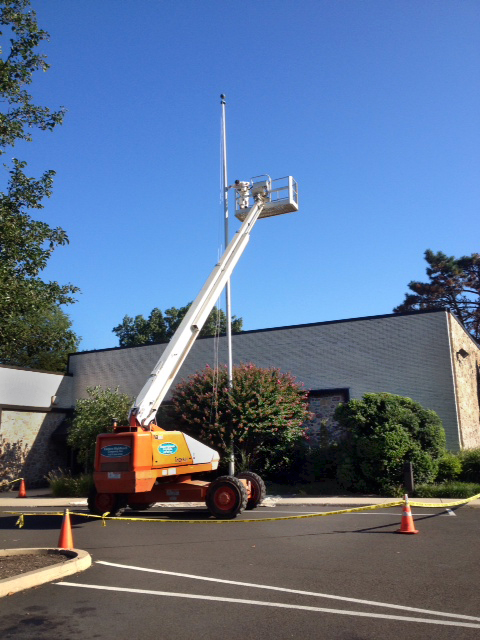 If you want to get your big commercial or residential jobs done right the first time, relying on traditional equipment simply won't cut it. When it comes to internal and external repairs or refinishing, you may run into several obstacles that can delay the project. From unsightly scaffolding to construction disruptions and safety concerns, the list of potential issues that can make these large-scale projects feel tedious and complicated is endless.
Fortunately, the team at Mastercraft Painting & Finishes has a solution to address these common concerns, thanks to our extensive line of technologically-advanced, high reach equipment. Now, we can help you handle all those big commercial and residential exterior painting, repairs and refinishing jobs with ease.
4 Advantages of High-Reach Equipment for Painting, Repairs & Refinishing
The key to pulling off a successful commercial or residential renovation is to pair up with a company that has the knowledge, tools and experience to help you see your project through to completion. Our team is here to help you with everything we can, where and when you need it.
Here are some of the benefits you can expect with our comprehensive range of high-reach equipment:
Ensures High-Quality Results: Our range of high-reach equipment allows us to handle those tricky corners and crevices that traditional ladders or scaffolding can never seem to access. This ensures you are left with superior finishes every time and not just the visible surface areas.

Avoid Long Wait Times: Our aerial lifts and equipment eliminate the need to build and remove scaffolding, minimizing the hassle and turning those labor-intensive jobs into easier ones. As a result, we are able to complete complex projects with a small crew and avoid covering your home or commercial building with unsightly metal framework. Ultimately, you can save time and money when you work with a company equipped with high-reach equipment.

Eliminate Safety Concerns: Whether you live in a one-story home or a high-rise, you never have to worry about your safety, the safety of our crew or any damage to your property. Our highly-trained and licensed professionals are required to follow strict safety protocols for every project, no matter how big or small. In the unlikely event of an accident or damage, we have you covered.

Experience Minimal Disruption: Our goal is to provide reliable, high-quality services that do not inconvenience you in any way. High-reach equipment allows us to work faster, ensuring that any area is not cordoned off for longer than it needs to be. Additionally, our crew can work around your schedule, while working within the project completion timeline.
At Mastercraft Painting & Finishes, one of our main priorities is ensuring that every jobsite is safe and productive. In addition to our line of high-reach equipment, we also provide our knowledge and experience to help you successfully tackle even the most challenging jobs. After all, nothing is more frustrating than encountering those hard-to-reach places in the middle of the job and not having a reliable or effective solution. Whether you have an interior or exterior painting and refinishing job planned, consider our range of services and let us complete your project in a safe and timely manner that leaves you with nothing but quality and long-lasting results.
If you need help with a big commercial or residential project, contact Mastercraft Painting and Finishes for more information about our services. Call us at 267-496-5307 or contact us online to book an assessment and get a FREE estimate for your home's exterior painting and refinishing.